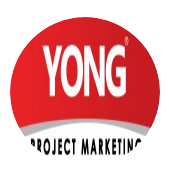 Yong Project Marketing
Get More Information
Description
Modern living at its finest, uniting convenience, community and connectivity.
The 16 luxury apartments are designed to create superb living spaces that are as stylish as they are relaxing. Sophisticated, stunning and strategically located, positioned to have strong appeal for those who desire a place to come home to which is central, accessible, private and low maintenance
modern living at its finest. Architecturally designed, every feature has been chosen for its timeless appeal and quality, with distinct emphasis on lifestyle and Feng Shui principles.
The interiors present a stylish and urban contemporary aesthetic filled with abundant natural light. Versatile kitchens and bathrooms, with integrated colour and material schemes, offer luxury comforts and privacy. Entertaining has also been encouraged and enhanced with open social spaces. Living rooms and dining areas flow out onto the private balcony for alfresco dining or simply relaxing in the fresh air.
All 16 apartments come complete with a double head air-conditioning system, laundry and allocated car park. Each two and three bedroom apartment features two separate bathrooms. All levels are accessed by a serviced elevator and special care has been taken to give warmth across communal spaces with timber finishes. The external facades are aesthetically pleasing and present a subtle design feature inspired by the barcode for 'good luck'. Privacy screens provide functional sun shading areas and compliment the buildings external design.
It's in the finer details, such as the noise attenuated interiors, low energy light fixtures, efficient water fittings, combined with the latest National Broad Band (NBN) throughout every floor of this exciting address.