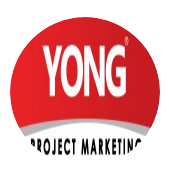 Yong Project Marketing
Get More Information
Description
Located within the swiftly thriving Southern Corridor situated between Brisbane and Gold Coast this project will provide residents with an impeccable harmony between urban lifestyle and the relaxing energy of the natural backdrop of Bahrs Scrub.
Accomplished by the location of the site, closely surrounded by key education, employment and transport infrastructure with the closeness and encapsulation of the natural green scenery this development is family orientated to provide seamless stress free living with fundamental amenities of close proximity.
The rare opportunity to live so close to Brisbane and the Gold Coast during a time of exponential growth in both cities increases with the affordability of house and land prices, this is an opportunity not to be missed.
*Returning $174 per week positive cash flow based on a 20% deposit ( Deposit to be taken from the equity in your home – ultimately its a $0 cash deposit).
*Disclaimer: Please note that the projections listed simply illustrate the outcome calculated from the input values and the assumptions contained in the model. Hence the figures can be varied as required and are in no way intended to be a guarantee of future performance. Although the information is provided in good faith it is also given on the basis that no person using the information, in whole or in part, shall have any claim against Yong Real Estate, its servants, employees or consultants.