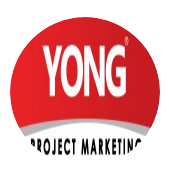 Yong Project Marketing
Get More Information
Description
Bahrs Scrub offers buyers a new choice in a 14 lot boutique, infill development in the family-friendly area of Bahrs Scrub.
Generously proportioned and ready for settlement, now is the time to take advantage of this single contract dual income home.
With close proximity to all amenities such as schools, shops, tranquil parks, railway station, bus stops and the highway to both north and south coasts, Woodpark estate puts you in the front set of Queensland's current growth cycle
This home is currently at Fixing stage and opportunities like this do not sit idle for long.
To claim your future with this stellar investment opportunity you must act today.
*Returning $164 per week positive cash flow based on a 20% deposit ( Deposit to be taken from the equity in your home – ultimately its a $0 cash deposit).
*Disclaimer: Please note that the projections listed simply illustrate the outcome calculated from the input values and the assumptions contained in the model. Hence the figures can be varied as required and are in no way intended to be a guarantee of future performance. Although the information is provided in good faith it is also given on the basis that no person using the information, in whole or in part, shall have any claim against Yong Real Estate, its servants, employees or consultants.