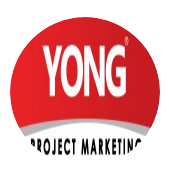 Yong Project Marketing
Get More Information
Description
In the centre of one of Brisbane's flagship suburbs a myriad of opportunity awaits. As Brisbane
North's leading suburb offering sophisticated transport and road networks, major retail and
hospitality outlet at Westfield Chermside, and specialist medical and research services at The
Prince Charles Hospital, Chermside's population and infrastructure is expanding at a rapid pace.
Attracting keen interest from interstate investors, Chermside's housing prices have grown substantially
in recent years, due to its affordable prices, fantastic suburb amenities and proximity to the CBD.
As a suburb with its own business hub, and located just 10 kilometres from the CBD
with adjoining routes to the Port of Brisbane as well as towards the Sunshine Coast's
sandy beaches, Chermside appeals to a broad range of buyers and investors