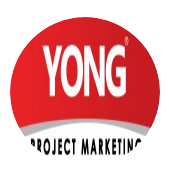 Yong Project Marketing
Get More Information
Description
Flinders View has become one of the fastest growing suburbs in Ipswich. Ipswich is predicted to boom in the next 15 years by 224%.
Flinders View is a residential suburb located in the local government area of Ipswich City Council. It is approximately 40km south-west of the Brisbane CBD and 6km from Ipswich CBD.
The size of Flinders View is approximately 5km2. Flinders View is without question one of the fastest growing regions in Ipswich and is considered an area of affluence within Ipswich.
Transport
Flinders View residents benefit from close proximity to both Ipswich and Brisbane CBD. There are various Translink services available to residents that link Flinders View to suburbs throughout Ipswich and Brisbane.
Shopping
Flinders View is conveniently located near Winston Glades Shopping Centre, as well as Yamanto Shopping Centre. Both of these offer all you will need in terms of food, fashion, dining, medical, health, homewares and banking.
Education
The suburb is very popular with families of school age children due to its close proximity to a vast array of primary and secondary schools including, Raceview State School, Bethany Lutheran Primary School, Amberley District State School and Ipswich Adventist School.
Residents also have access to the University of Southern Queensland's Springfield and Ipswich campuses as well as TAFE campuses at Bundamba and Springfield.
*Returning $99 per week positive cash flow based on a 20% deposit ( Deposit to be taken from the equity in your home – ultimately its a $0 cash deposit).
*Disclaimer: Please note that the projections listed simply illustrate the outcome calculated from the input values and the assumptions contained in the model. Hence the figures can be varied as required and are in no way intended to be a guarantee of future performance. Although the information is provided in good faith it is also given on the basis that no person using the information, in whole or in part, shall have any claim against Yong Real Estate, its servants, employees or consultants.