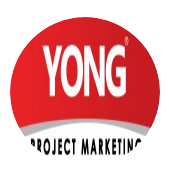 Yong Project Marketing
Get More Information
Description
Education
Education is a strong point and there are excellent schools within walking distance. Flagstone has a local primary school and the state-of-the-art Flagstone State Community College with an impressive sports centre and performing arts facility. Three kindergarten and early childcare centres provide for pre-schoolers and there is a choice of other public and private schools nearby, including the prestige, high performing Hills College.
Shopping and services
The Flagstone Village Shopping Centre is just minutes from Flagstone Rise and is handy for essentials, with an independent supermarket and selection of convenience stores. Just down the road, the Jimboomba Town Centre is bustling with local businesses including major supermarkets, medical-dental services, fire, ambulance and police station, a community centre and swimming pool.
Community and recreation
Community spirit is alive and well at Flagstone Rise with an active Community Association, sporting clubs and community groups, plus many other activities. Picnic facilities and playgrounds are scattered throughout the community with wide open parklands and integrated walking trails along four natural waterways. The Dirram Yani Amphitheatre is a favourite venue for community events with capacity for up to 500 people.
Transport
Flagstone Rise is located less than 20 minutes from Translink's Park'n Ride facility where bus route 540 departs, providing easy access to Brisbane City. Residents can also catch the same bus to Browns Plains' Grand Plaza and change buses to get to the Kingston train station which is located on the major Gold Coast – Brisbane line.
If you prefer to drive, Flagstone Rise is less than an hour's drive to the Brisbane CBD or 35 minutes to Kingston train station. Brisbane airport is also under an hour away.