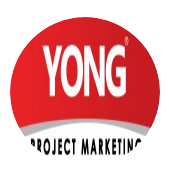 Yong Project Marketing
Get More Information
Description
Situated in a suburb of the major growth city of Queensland. This is one of the fastest growing areas in the Western Growth Corridor of Brisbane Qld. Close to all major highways and arterials including the Logan Motorway and the M1 Pacific Highway- affording easy access to Brisbane, SSCoast and Gold Coast and beyond to Toowoomba and Ipswich areas. Major employment hubs nearby and housing demand is enormous – Plenty of jobs around here so plenty of rental demand.
*Returning $166 per week positive cash flow based on a 20% deposit ( Deposit to be taken from the equity in your home – ultimately its a $0 cash deposit).
*Disclaimer: Please note that the projections listed simply illustrate the outcome calculated from the input values and the assumptions contained in the model. Hence the figures can be varied as required and are in no way intended to be a guarantee of future performance. Although the information is provided in good faith it is also given on the basis that no person using the information, in whole or in part, shall have any claim against Yong Real Estate, its servants, employees or consultants.