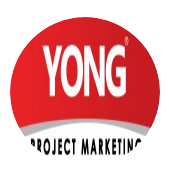 Yong Project Marketing
Get More Information
Description
Mango Hill area residents, from 2006 to 2026, will benefit from an estimated 1,000 to 5,000 new jobs,
triggered by the 60% to 120% employment growth projected for the area. Business and industrial parks, as
well as billion dollar projects in-progress or planned will be the major contributors to this number of jobs.
Mango Hill residents have access to a highly-diverse range of amenities. These include childcare centres,
special schools, primary schools, secondary schools and prep to year 12 schools. The Lakes College and
St Paul's School are two top-performing schools situated within a 20 minutes' drive of the Mango Hill CBD.
One of the nation's top universities, the Queensland University of Technology (QUT) has a campus a 20
minutes' drive away in Caboolture. TAFE Queensland Brisbane, an award-winning tertiary institution also
has a campus in Redcliffe. Next door to Mango Hill in North Lakes is the Westfield North Lakes Shopping
Centre and the North Lakes Day Private Hospital. The Redcliffe Public Hospital is less than a 15 minutes'
drive east of the CBD. There are also medical centres in and around Mango Hill.
Other amenities in close proximity include parks, beaches, wetland reserves, an aerodrome, a tennis court,
sports grounds, an aquatic centre, a race car circuit, golf courses, community centres, libraries and more.
Bus stops in the Mango Hill CBD and the Petrie Railway Station, a mere 10 minutes' drive south-west of
the CBD, allow travel to surrounding suburbs and to the Brisbane CBD. From the Petrie Railway Station,
the Brisbane CBD is about thirty minutes away. As the Bruce Highway is easily accessible to Mango Hill
residents, driving to the Brisbane CBD is easy.