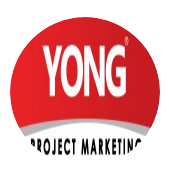 Yong Project Marketing
Get More Information
Description
Parklands on the Avenue, one of South East Queensland's newest and most exciting residential communities. Perfectly located, surrounded by parks and beautiful natural spaces, with amenities close by.
Parklands on the Avenue is also uniquely placed as the last of its size in the Marsden and surrounding suburbs area, with residential land in the vicinity becoming more and more scarce.
A family-friendly neighbourhood, Parklands on the Avenue provides a unique investment opportunity that ticks all the boxes.
*Returning $141 per week positive cash flow based on a 20% deposit ( Deposit to be taken from the equity in your home – ultimately its a $0 cash deposit).
*Disclaimer: Please note that the projections listed simply illustrate the outcome calculated from the input values and the assumptions contained in the model. Hence the figures can be varied as required and are in no way intended to be a guarantee of future performance. Although the information is provided in good faith it is also given on the basis that no person using the information, in whole or in part, shall have any claim against Yong Real Estate, its servants, employees or consultants.