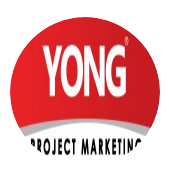 Yong Project Marketing
Get More Information
Description
The Dual Dwelling provides the investor with two rents instead of one, which means that the property would normally be positively geared. Our dual dwelling house and land packages are fully council approved. A fire rated dividing wall separates the living areas, and the extra soundproofing ensures the occupant's privacy.
When viewed from the road this home appears to be a quality standard residential dwelling. It's when you look at the floor plan that the dual living design becomes apparent. What appears to be one dwelling is actually two dwellings. There are minimal outgoings with only one set of rates and no body corporate fees.
Benefits:
For investors, the two rents ensure that your cash flow is positive.
For the owner-occupier, the added dwelling brings in that extra income or provides a home for other family members.
Marsden offers a great balanced and family lifestyle. It has numerous walkways, bike tracks, community parks and local shops. It is also located close to major highways and roads. With Marsden being a high growth area, the land also offers a great opportunity for future capital growth.
*Returning $149 per week positive cash flow based on a 20% deposit ( Deposit to be taken from the equity in your home – ultimately its a $0 cash deposit).
*Disclaimer: Please note that the projections listed simply illustrate the outcome calculated from the input values and the assumptions contained in the model. Hence the figures can be varied as required and are in no way intended to be a guarantee of future performance. Although the information is provided in good faith it is also given on the basis that no person using the information, in whole or in part, shall have any claim against Yong Real Estate, its servants, employees or consultants.