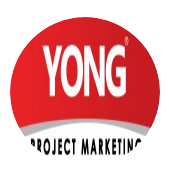 Yong Project Marketing
Get More Information
Description
Ormeau is a fast growing suburb on the northern end of the Gold Coast situated midway
between Brisbane and Surfers Paradise. The suburb is ideally placed between both major
city centres and major employment areas making it a great option for people seeking an
affordable lifestyle within easy reach of transport and recreational facilities.
The Gold Coast is widely acknowledged as Australia's premier tourist destination,
attracting over ten million visitors each year. The region boasts a wealth of natural
attractions ranging from its internationally acclaimed beaches to world heritage listed
subtropical rainforests. The city also has an array of shopping, entertainment and sporting
facilities positioned throughout catering to all needs of the community.
There are several projects underway on the Gold Coast and in the surrounding region, all of
which will have a significant impact on the regional economy. The region is also
experiencing significant population growth, making the Gold Coast a very popular place to
live and call home.