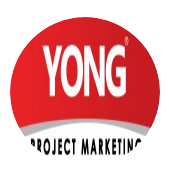 Yong Project Marketing
Get More Information
Description
Here is a unique opportunity to secure a lot in a brand new residential estate in the booming town of Palmwoods on the gorgeous Sunshine Coast in Queensland.
This estate is well under construction and stage one is only around 2 months from registration.
The Sunshine Coast is Australia's No. 1 growth market, according to our Price Predictor Index.
It has more suburbs with rising sales momentum than any other LGA in the nation.
This has been driven by big spending on infrastructure and urban renewal development. Projects under way or in planning total well over $20 billion.
Land in Habitat Estate is coveted and is selling very quickly. If you'd like to participate in an investment that is performing over 6.5%, you'll need to take action quickly.
Habitat Estate is tailored for the discerning investor looking to benefit from this exceptional lifestyle opportunity.
*Returning $205 per week positive cash flow based on a 20% deposit ( Deposit to be taken from the equity in your home – ultimately its a $0 cash deposit).
*Disclaimer: Please note that the projections listed simply illustrate the outcome calculated from the input values and the assumptions contained in the model. Hence the figures can be varied as required and are in no way intended to be a guarantee of future performance. Although the information is provided in good faith it is also given on the basis that no person using the information, in whole or in part, shall have any claim against Yong Real Estate, its servants, employees or consultants.