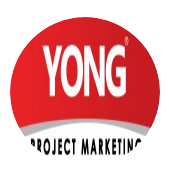 Yong Project Marketing
Get More Information
Description
Park Ridge represents a key greenfield opportunity within South East Queensland. With a master plan covering an area of 2,450 hectares in place to lead the area into the future, the face of Park Ridge will change as new communities, infrastructure and amenity evolve over the coming years.
EDUCATION
Park Ridge State High School
Saint Philomena School
Logan Reserve State School
Crestmead State School
St Francis College
RETAIL
Park Ridge Town Centre
Crestmead Neighbourhood Centre
Marsden Park Shopping Centre
Waterford Plaza Shopping Centre
Logan Village
RECREATION
Logan Metro Sports Centre
Park Ridge Pony Club
INFRASTRUCTURE
3 Year Rental Guarantee Available!
*Returning $135 per week positive cash flow based on a 20% deposit ( Deposit to be taken from the equity in your home – ultimately its a $0 cash deposit).
*Disclaimer: Please note that the projections listed simply illustrate the outcome calculated from the input values and the assumptions contained in the model. Hence the figures can be varied as required and are in no way intended to be a guarantee of future performance. Although the information is provided in good faith it is also given on the basis that no person using the information, in whole or in part, shall have any claim against Yong Real Estate, its servants, employees or consultants.