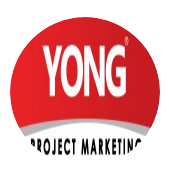 Yong Project Marketing
Get More Information
Description
Situated strategically between Springfield and Ipswich
6 minutes from Orion Springfield Town Centre
Springfield Central Station 'park and ride' just10 minutes away
10 minutes from downtown Ipswich
Direct access to Centenary Highway and fast connect to
Cunningham Highway
40 km from the heart of the Brisbane CBD
40 minutes from the Gold Coast
The largest site in the Valley – land size rivalling the Brisbane CBD
and surrounds.
The greatest area of parklands – almost a third of the entire site
– double the size of the Brisbane Botanic Gardens, City Botanic
Gardens and South Bank Parklands combined.
The largest new residential community in the Valley – future home
to a population of up to 20,000.
The best views and vistas – a dramatic mountain backdrop
including iconic Flinders Peak.
The most diverse and interesting landscape – surrounded by
protected conservation lands – incorporating beautiful Bundamba
Creek and the 100-metre conservation corridor around it – and
with an unusually intimate feel rare to new development sites.
Made up of a series of distinctive neighbourhoods and smaller
villages
Scattered within many and varied valley precincts
With a stimulating, marketplace-style town centre and even more
intimate local village centres
Plus easy access and connections to employment opportunities
A safe, friendly and green living environment
And an intimate relationship with its unique Valley home
COMMUNITY FEATURES
Community Centre
• A stunning new home for community activities
– with dedicated areas for community groups,
mothers clubs, yoga, art and dance classes
and more, as well as a permanent Providence
Information & Sales Centre.
Cafe & Restaurant
• Adjacent to the Providence Centre – where you'll
meet up with neighbours, grab a quick coffee or
settle in for a leisurely wine and dine, daytime or
evening, indoors or alfresco.
Children's Adventure Playground
• An outdoor paradise for little thrill-seekers – with a
sky tower, flying fox, caterpillar climber and even a
rock climbing wall
Business Hub
Providence offers a superb commercial prospects for
forward-thinking businesses:
• 20,000 metres squared of retail and commercial
floor area
• The largest new community in the Ripley Valley
• The highest growth region of SE Queensland in
the next 25 years
Grassed amphitheatre
• A comfortable, leisurely gathering place for balmy
evening concerts or outdoor movies – or just to have
a picnic or a play.
Town Centre
A hive of activity for residents. Providence
Town Centre will be a vibrant, contemporary
urban space with a traditional home-town
heart – serving up everything you could want
or need:
• Bustling village style main street
• Central public plaza
• Civic town park
• Destination cafés and restaurants
• Major discount department store
• Major supermarket chain
• Boutiques and specialty retail
• Everyday services – banking, library, even
a police station
• 3-4 story apartment buildings with retail
on the ground floor
• Free community wifi throughout
Parkland recreation grounds
• Scattered handily throughout Providence's
neighbourhoods, with shaded BBQ and picnic
facilities, cycle and walking trails.
Education
• Early learning centres
• 2 primary schools, with the first delivered early
on an earmarked 6.5 hectare site
• 2 secondary schools
Comprehensive Health & Community Hub
• Medical clinic and consultation rooms
• Youth centre
• Community library
• Police station
• Local council community centre
• Education areas
• Therapy and rehabilitation areas
• Purpose-built pregnancy and early years facility
• Day spa
• Community food and herb garden
Sport & Recreation Facilities
• Cricket ground
• AFL football oval
• Rugby field
• Soccer pitch
• Tennis courts
• Netball and basketball courts
• Hockey field
• Beach volleyball sand courts
• Multi-sports clubrooms
• Shaded playgrounds
• Outdoor gymnasium
• Exercise equipment fitness trail
• Cycle-ways and pedestrian paths
• Picnic/BBQ facilities throughout the
community