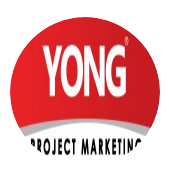 Yong Project Marketing
Get More Information
Description
Ripley is identified in the South East Queensland Regional Plan 2009-2031 as a Regional Development Area. The Regional Plan identifies a need for an additional 118,000 dwellings in the Ipswich local government area by 2031.
Ripley has the potential to provide approximately 50,000 dwellings to house a population of approximately 120,000 people.
A great location situated in one of Brisbane's the fast-growing south-west corridor, Ripley offers all the advantages and convenience of a connected modern lifestyle.
Hop in the car, and in just a matter of minutes you'll find yourself in Springfield or Ipswich. With supermarkets, shopping, entertainment, childcare and schools, you'll never be far from what you need. Stage 1 of the Ripley Valley town centre is now complete.
There's also plenty to look forward to in the future, with the planned town centres of Ripley and South Ripley bringing education, health services, shops, cafes and restaurants right to your doorstep, some of which are now open.
Thanks to Ripley Road, as well as the Cunningham and Centenary Highways, trips to and from both Brisbane and the Gold Coast are a breeze.
In addition to offering great arterial road access, Ripley puts you within walking distance of a future transit centre that includes the planned Ripley North train station. The regional bus system will also connect to the transit centre, making journeys around the area quick and easy. We all remember the growth that Springfield had well Ripley will be the same,  the forecast for growth and infrastructure is very exciting indeed.
Located in Brisbane's fast-growing south west corridor, between the Centenary and Cunningham Highways, Ripley is a community that offers all the advantages and convenience of a connected modern lifestyle.