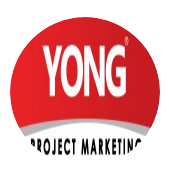 Yong Project Marketing
Get More Information
Description
1 Bedroom Apartments from $409,000 (With river views!
2 Bedroom Apartments from $505,000
3 Bedroom Apartments from $769,000 – (With river views!)
This newly completed one, two and three bedroom apartment complex is situated just 2kms from the CBD in the heart of West End, these Apartments' location offers the perfect mix of connectivity and lifestyle. Discover an address where work and study are just moments away, with bus and bikeway connections delivering you to the CBD, Griffith University, Queensland University of Technology, and the University of Queensland. Some of Brisbane's most prestigious primary and secondary institutions are just minutes' drive, while both Mater and PA Hospitals are less than 3kms from your door. When it's time to relax, unwind with a river walk or ride to the South Bank Cultural Precinct. Check out the latest exhibitions at GOMA, take in a show at QPAC, or just bask in the beautiful South Bank Parklands. Wine and dine in Brisbane's restaurant hub West End, famous for producing some of the city's best culinary delights, with something to suit any taste. Both The Gabba and Suncorp Stadiums sit within 3kms, perfect for any sports fan. With the CBD and West End's boutiques at your doorstep, your shopping needs are taken care of. Experience the difference of a location selected with your needs in mind. Now is the perfect time to register your interest. Offering an inner-city way of life, magnificent outlook and cooling breezes. The residences are designed to impeccable standards, with a focus on optimising quality and affordability.
Located next door to Aldi Supermarket!!
West End currently ranks in the top 5 premium inner city apartment markets in Brisbane. Importantly, it is the most affordable of inner Brisbane's luxury riverfront markets, suggesting scope for upward movement in price. West End represents a suburb enjoying strong rental demand and is a market that is achieving significant premiums in median weekly rents when compared with the rest of Brisbane. According to the latest data, the median weekly rent of a one bedroom apartment in West End is at a premium of $17 per week over the Brisbane median. West End two bedroom apartments exceed the Brisbane median by $130/week
*Returning:
1 Bed $76 per week
2 Bed $97 per week
3 Bed $54 per week
positive cash flow based on a 20% deposit ( Deposit to be taken from the equity in your home – ultimately its a $0 cash deposit).
*Disclaimer: Please note that the projections listed simply illustrate the outcome calculated from the input values and the assumptions contained in the model. Hence the figures can be varied as required and are in no way intended to be a guarantee of future performance. Although the information is provided in good faith it is also given on the basis that no person using the information, in whole or in part, shall have any claim against Yong Real Estate, its servants, employees or consultants.